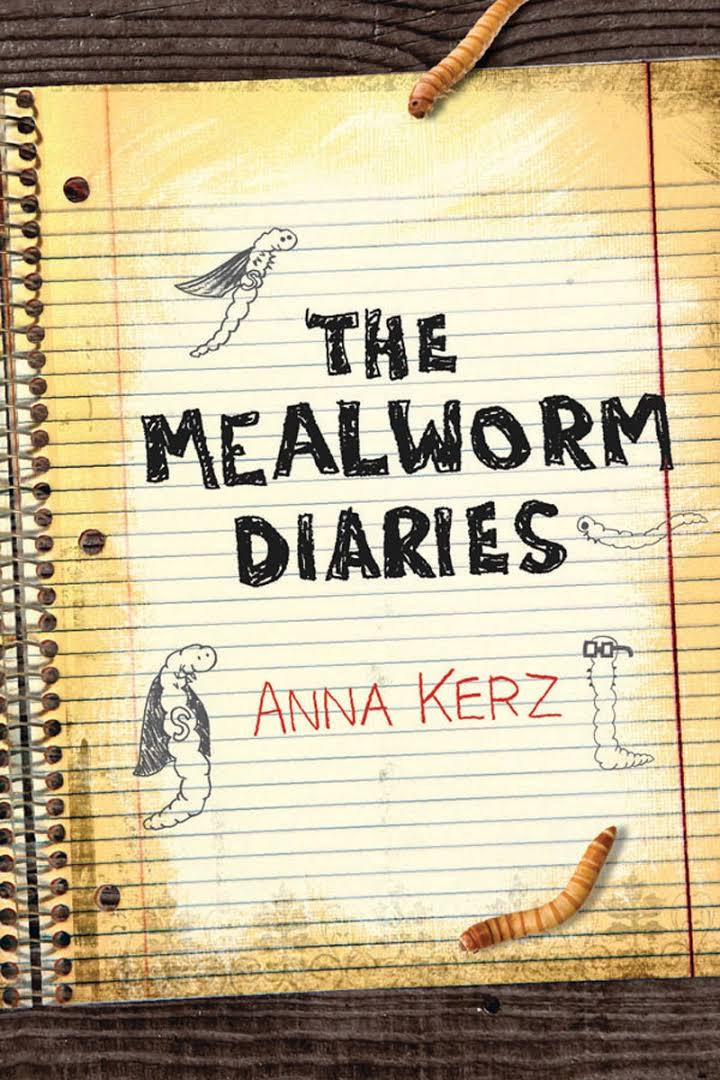 The Mealworm Diaries
Loss, grief and an annoying classmate make Jeremy's adjustment to life in a new city particularly difficult.
Themes:
Friendship
ADHD
Bullying
Loss of a parent
Reviews
Quill & Quire — April 1, 2009
"Aaron's ADHD-type-behavioural problems are described with such accuracy that he jumps right off the page…There is real, raw talent here, evident in the character of Aaron, and in the depiction of classroom life."
CM Magazine — February 20, 2009
"A finely crafted blend of humour, drama, and suspense. The measured and compelling revelation of Jeremy's dark secret is well balanced by scenes from his science and gym classes as well as the development of his relationship with Milly. The plot has some realistic surprises and a satisfying as well as uplifting conclusion. Highly Recommended."
Awards:
2010 Silver Birch Award nominee
2010 SYRCA Diamond Willow Award nominee
2009 Resource Links "The Year's Best"
2009 OLA Best Bets
2010 Hackmatack Children's Choice Award nominee
2010 CCBC Best Books
2010 Bank Street College of Education Best Children's Books of the Year [starred]
2010 Ruth and Sylvia Schwartz Children's Book Award nominee
2010 Rocky Mountain Book Award nominee
---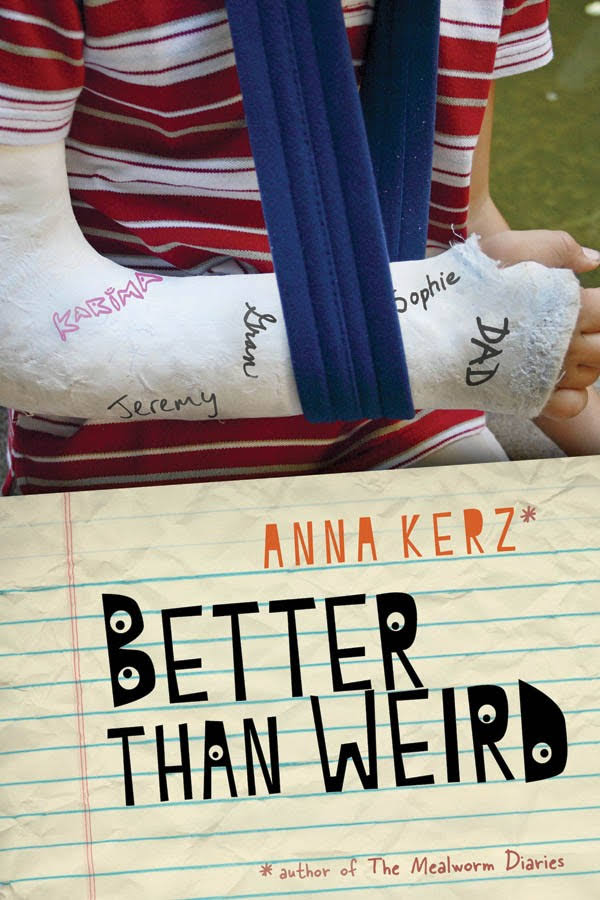 Better Than Weird
When Aaron's long-absent father returns, Aaron must cope with bullying at school, his grandmother's illness and his father's pregnant new wife.
Themes:
Bullying
Divorce parents/single care-givers
Exceptional learners
Friendship
Reviews:
School Library Journal — May 1, 2011
"Kerz succeeds beautifully at crafting a convincing narrative centered on the life of a 12-year-old boy who cannot control his behavior…Aaron's voice is convincing as a child desperate to understand his surroundings. Supporting characters, from Aaron's father to his classmates, are also realistically portrayed."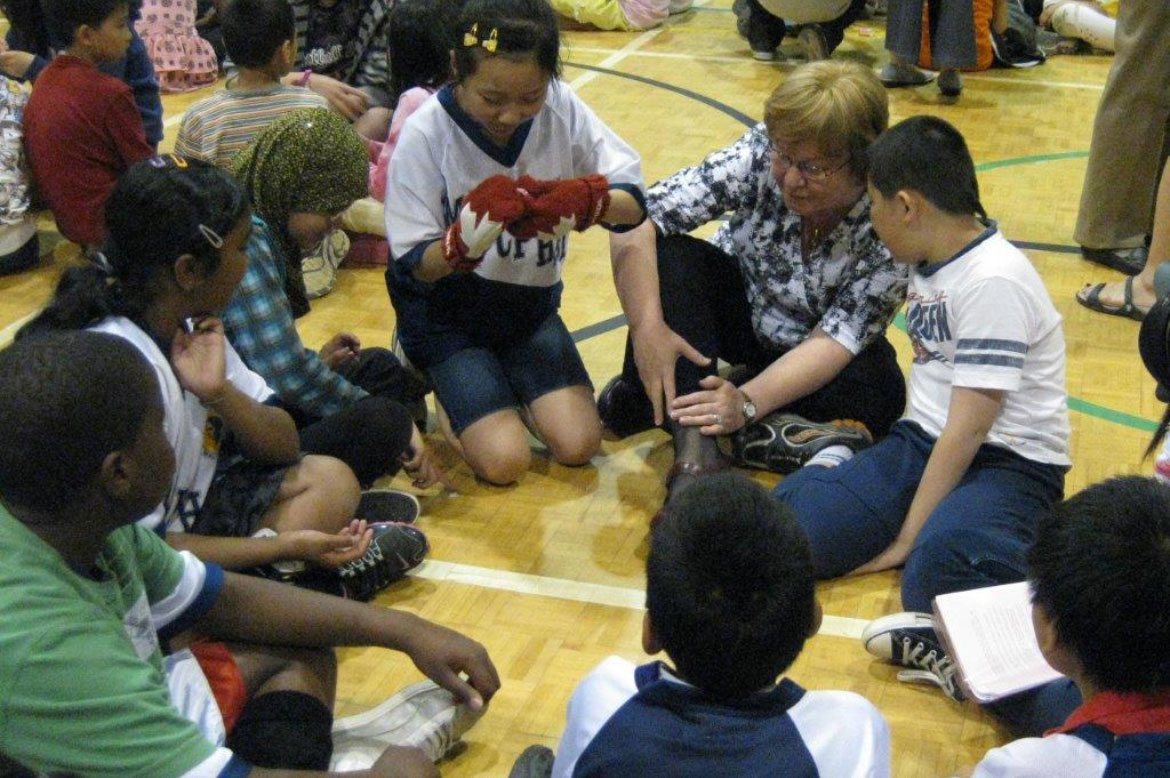 Quill & Quire — March 1, 2011
[Starred review] "Aaron doesn't know his father at all. He is both excited and terrified by the impending reunion—and so are we…Kerz is brilliant at describing these challenges from Aaron's perspective, and she does so without a trace of sentimentality…It's a messy and far from perfect outcome for Aaron, but after spending some time with his own messy imperfections, we wouldn't have it any other way."
Awards:
2012 Notable Books for a Global Society Book Award
2012 Silver Birch Awards nominee
2012 SYCRA Diamond Willow Award nominee
2012 OLA Best Bets
2012 CCBC Best Books (starred)
2012 IODE Toronto chapter Jean Throop Book Award
2012 Bank Street College of Education Best Books (Starred)
---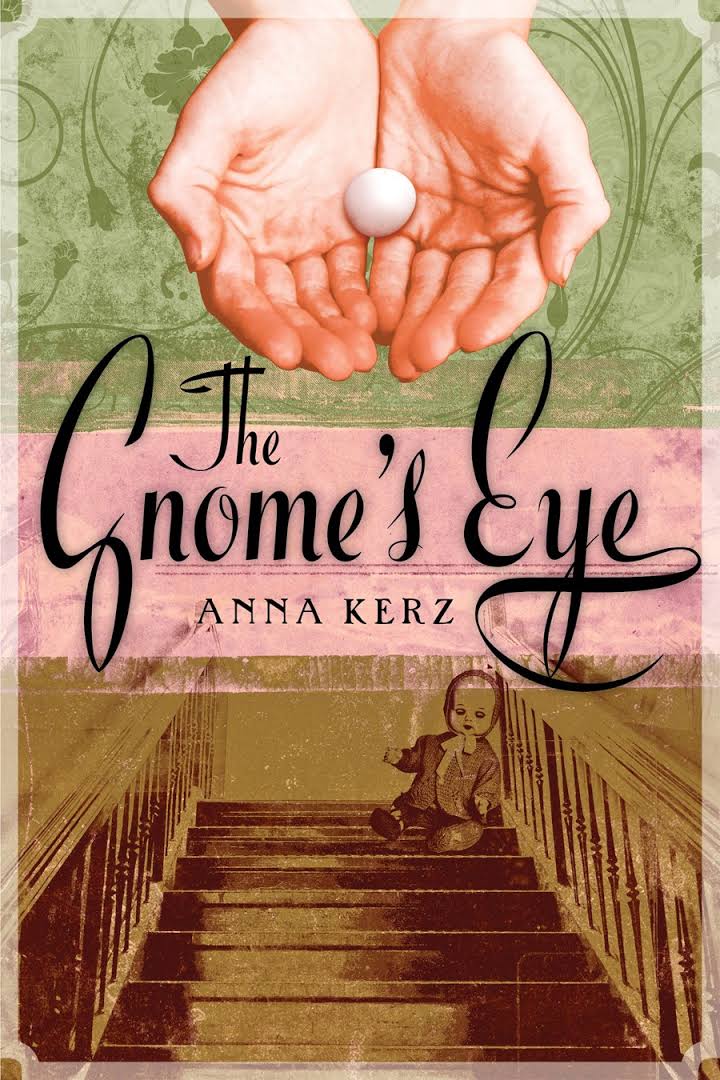 The Gnome's Eye
When Theresa and her family immigrate to Canada after World War II, she confronts her many fears with the help of a talisman given to her by a friend in Austria.
Themes:
Immigration
Friendship
Empathy
Imagination
Reviews:
Resource Links — June 1, 2010
"A touching story of immigration through the eyes of a young girl…Sensitive and fast-paced, this well-written novel will capture the reader's interest on many levels."
School Library Journal — August 1, 2010
"This immigration story…presents itself through a strong first-person voice deft in creating an empathetic and engaging response in middle grade readers. Both laughter and genuine concern will be evident through Theresa's imaginative storytelling and descriptive narrative."
Awards:
2011 Hackmatack Children's Choice Award nominee
2011 CCBC Best Books
2010 PSLA Top Forty
2011 Bank Street College of Education Best Children's Books of the Year